Swimsuit season is officially here. Unlike baseball caps and wrist watches though, bathing suits are not one size fits all. Whether you're bigger up top, or have a problem area that bugs you, there is a bathing suit for every body type.
If you're big-chested, you may run into trouble finding something that will fit your top as well as it fits your bottom. In a case like this, your best case is finding mix and match separates. Team that with strategically placed embellishments and the occasional use of your friendly neighbourhood tailor (yes, you can tailor bathing suits!), and you'll be good to go in no time.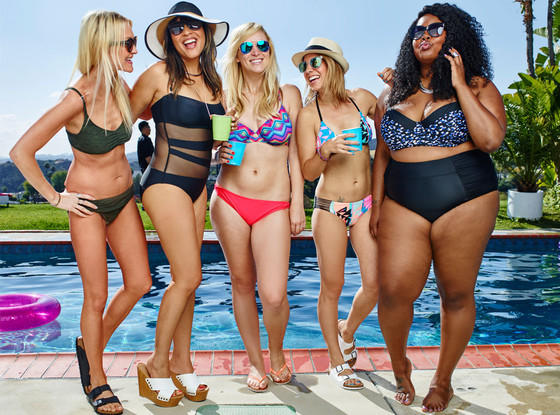 If you're small-busted, you may want something to enhance your chest, and elongate your frame. Using a bikini with a high waist can give the illusion of longer legs, while the bikini top will accentuate your bust, and lengthen your torso.
If you're pear-shaped, a bathing suit with a cutaway style would truly flatter you. A suit that accentuates your waist and flares out to mask your hips can make those trips to the beach that much more comfortable.
If you're plus-sized, you may want something that works almost as a swiss army knife. Sexy, yet functional. You can never go wrong with a body-flattering high-waisted bikini, and you can always opt for boy-short bottoms if you are looking for more coverage. To compliment those curves, don't knock a well-made one piece with solid colours, and some interesting detail. If you're feeling self-conscious, a separate sarong can help with concealment and comfort.
If you're an athletic build you may be looking for a style of bathing suit to add femininity. A top with a higher neck or halter that helps accentuate the shoulders may be something to consider. Also, a separate top and bottom can help break up a long torso and add a feminine look.
After all is said and done, comfort is the main issue. Find a suit that you feel comfortable in that accentuates what you love about yourself. After you've done that, the only thing left to do is head to the beach!