Non-operative Solutions
Non-operative Solutions
We offer in-depth skin solutions, starting with our skin analysis.
In depth skin analysis using an ultra violet light to assess sun damage and general skin condition. Also includes a product review and recommendation. Lisette Meuse-Manuel is our specialist in this area, please visit her website for more info: DERMAK Aesthetics
We offer many non-operative solutions designed to solve your specific skin issues.
Silkpeel
Silkpeel Dermal Infusion is a patented, non-invasive, 3-in-1 treatment that simultaneously exfoliates, extracts, and infuses skin with condition specific serums for an all-inclusive treatment in one step.
Dermal infusion's customized serums provide long-lasting results on all skin types, with no downtime.
Serums:  Ultra Hydrating, Vitamin C, Skin Brightening, Pore Clarifying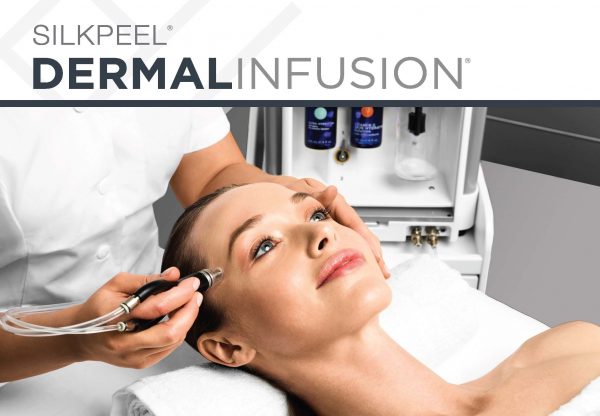 Post-surgical Therapy
A combination of massage techniques and LED light therapy helps to soften scar tissue and reduce redness and tightness post-surgery.
Clinical Facial
A customized multi- therapy treatment that helps accelerate the healing process after facial cosmetic surgery procedures. Also excellent for sun damaged and aging skin.
Micro-Dermabraision Facial
A Diamond tip wand with suction is used to exfoliate the superficial skin layer and helps stimulate new cell growth while smoothing and buffing the skin.
Ultrasonic Facial
This high tech treatment is performed with an ultrasound machine that emits high frequency waves to increase circulation, product penetration and deep cleans the skin. The skin's pores are flushed out with water at 28,000 beats per second; removing dirt, oil and dead skin cells. Recommended for a variety of skin types and condition for a revitalized and glowing complexion.
Chemical Peel
Mild to moderate acids are used to unclog and exfoliate the skin.
Basic Facial
A traditional protocol for normal, young skin or a first time facial.
LED Light Therapy
Various colours of light with different wavelengths help with skin conditions such as acne, Rosacea, healing of scars, sun damage and more.
Thermo-Lo Treatment
Electro coagulation is used to remove Skin Tags, Milia, Angiomas, sebaceous hyperplasia, spider veins, etc.
All services are offered via DERMAK Aesthetics.

 Post-Procedure Instructions